Ownership Team
Artis Senior Living manages Great Falls Assisted Living. A number of the owners of Great Falls Assisted Living are affiliated with Artis Senior Living, including the Bainum Family. The Bainum's have had a long-term focus and investment in the senior living industry, dating back to 1960.
The founders and owners of Great Falls Assisted Living have more than 200 years of combined experience serving the needs of older adult populations, including the design, development, financing, and management of Memory Care Assisted Living, General Assisted Living, Retirement Communities, and Skilled Nursing Centers.
During more than 22 years of collaboration developing memory care communities, the founders and owners of Great Falls Assisted Living have come to recognize and understand the special needs of residents with dementia. As a result, they have designed a Memory Care residence that delivers an enriched quality of life for individuals with Alzheimer's and related dementias while also being cognizant of the challenges faced by their families. Great Falls Assisted Living features the latest innovations in the function and design of memory care communities as developed by this seasoned ownership team.
Management Team
The Bainum family, with the assistance of leading health care executives, formed Artis Senior Living in 2012. Artis Senior Living is a premier developer-owner-operator of assisted living residences committed to providing the finest level of care through a compassionate dedication to each resident's comfort and needs. Most of its residences are dedicated to individuals with Alzheimer's disease and related memory disorders.
Today, Artis Senior Living benefits from the Bainum's long-term focus and investment in the senior living industry, as well as the experience of a seasoned management team with over 25+ years of collaboration in the senior living market. Two generations of Bainum family members are active in the oversight of Artis Senior Living, among other family businesses, including holding seats on boards of directors.
Sheetal Patel, Executive Director
Sheetal began her career with Great Falls in April 2011 as a Marketing Director and became the Executive Director in November 2014. She is a people person and while she enjoys working with all ages, seniors hold a special place in her heart. Earlier in her career, Sheetal worked with seniors while employed in a nursing home, a hospital, and an assisted living community with dementia care. She received her undergraduate degree in human physiology with a track in pre-med and then received a dual masters, M.B.A. and M.H.A., Certified Dementia Practitioner with a concentration in assisted living. Health care careers run paramount in her immediate family with all members having an active role in caring for others.
Sukhwant Kaur, Director of Health and Wellness
Sukhwant Kaur has been our Director of Health and Wellness since 2014 but her entire career has been spent as a clinical nurse specialist in geriatrics. She received her second Master's degree from George Mason University. She has served as a nursing manager in a long term care facility and as a certified C.N.A. instructor. At Great Falls, she manages a 24/7 nursing team and believes in teaching her staff by modeling the skills and behaviors necessary to be successful in dementia care. Her passion is the care and comfort of each and every resident living at Great Falls! Along with her staff and residents, Sukhwant finds joy every day with her two children. She is an Administrator.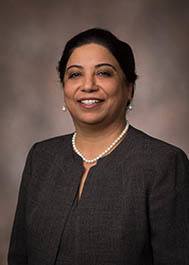 Lynette Jacob, Director of Partnership Development
Lynette has been involved with seniors since she was in high school and helping them has been her passion ever since. From being an activities assistant to marketing to social work, she has spent 30 years in eldercare.  Lynette went back to college in 2006 and received her degree in Social Work, followed by a Masters of Social Work in 2011.  For two years, Lynette was Great Falls' Director of Community Relations and then left for a while to facilitate Insight Memory Care Center's new SHARE program while accumulating hours towards her LCSW.  She lives in Leesburg, Virginia with her husband John and enjoys spending time with her children and grandchildren!
Oliver Stout, Director of Environmental Services
Oliver joined Great Falls in April of 2015. A native Californian, he moved here when offered the Director of Environmental Services position. Oliver has over 20 years experience in construction and concrete. In addition, he has been a technician for medical equipment repair and worked for PG&E making houses energy efficient. Through his father, he learned how to work hard, work smart, and how to fix what needs fixing. Oliver's parents own and operate a senior living community, Woods Retreat, in Sacramento. As a result, he not only knows how to fix things – he knows how to make life better for senior residents. He enjoys exploring the DC area with his wife and two boys.
Ruby Arthur, Director of Business Services
Ruby Arthur became our Director of Business Services in March 2014.  She is the consummate business professional and ensures the smooth running of our operations.  She received her undergraduate degree in Business Management and received her Masters of Business with a concentration in Finance.  She is a Certified Dementia Practitioner, currently an Administrator in Training, and plans to become an Executive Director.  The person who most influenced Ruby was her mom who taught her that hard work always pay off!
Lemont Jolley, Director of Culinary Services
Lemont has a degree in Dietetics/Hospitality ,Culinary Diploma, and a Certificate of Completion-US Navy Service School as a Mess Management Specialist. 
Lemont has 30 years+ in most aspects of Food/Dining Services beginning in the US Navy where he worked in Officer Wardrooms aboard ships. He is from the 'Marriott Tree' in the Metro area and worked in positions of management at CIA in Langley, VA, AOL Headquarters, Geological Survey, BB&T Headquarters etc. Lemont's healthcare experience is also extensive, as he has worked at Heatherwood Ret, Manor-Care, Vinson Hall, and The Sylvestery, all as a Dietary Management Specialist/Department Head.
Lemont's grandfather was one of the only African-American dairy farm owners on Marylands Eastern shore in the late 50s and 60s. Lemont remembers him once saying: "don't ever let anyone out work you".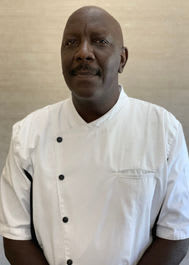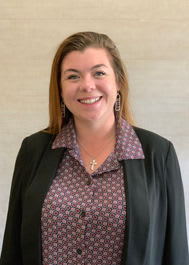 Erin Mehalic, Director of Life Enrichment
Erin was born and raised in Sterling, Virginia and graduated from Dominion High School in 2010. When she was younger she had a friend that had Down syndrome and inspired her to volunteer for the Special Olympics which she did for 10 years, and loved it. She continued serving for about 10 years in various restaurant jobs. In June of 2013, she was blessed with a beautiful baby boy, Aiden, who is the light of her life and has made her the happiest mother! Erin was married in September of 2015 to Mason. Erin began working for Great Falls in 2017 after spending time with her husband's grandmother that was diagnosed with dementia. Erin is blessed to be able to enrich the lives of people with a memory impairment, making it the best days of their lives.