Welcome to the
Neighborhood
Great Falls Assisted Living is a memory care residence divided into four unique neighborhoods. Each distinct neighborhood has its own kitchen, dining room, family room, and access to private outdoor walking trails and gardens. While we are able to provide living items as needed, residents are encouraged to surround themselves with familiar items in order to create the most homelike environment at Great Falls Assisted Living.
Smaller scale spaces with residential finishes are intended to feel familiar and comfortable. Each spacious individual suite can accommodate a full-size bed, bedside table, dresser, lamp, chair, and other items of the residents choosing. A memory display case is also positioned by the entry for photos and mementos.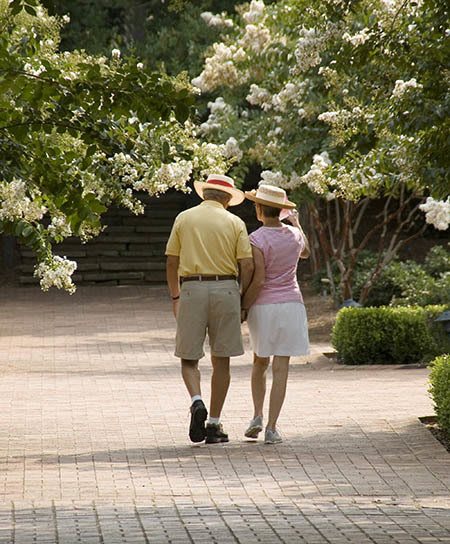 The Heart of the Community
The Town Center is the place to come together, hear a talk, take an exercise class, create art, or visit the beauty salon/barber shop. It is a community hub for social activities and wellness care. Here is what you will find at the center of our community:
Neighborhood Center
Creative Arts Studio
Health Center
Larger Space for Events, Spiritual Services, Exercise
Beauty Salon/ Barber Shop
Access to Walking Paths & Gardens
Our goal at Great Falls Assisted Living is to create spaces that offer opportunities for privacy and quiet, as well as provide areas that encourage social engagement and connection. Through two-way communication between care partners and residents, individuals can be in the environment that feels best for them in the moment.
Call to schedule a visit today. We will be happy to introduce you to the neighborhood.