Our Philosophy
Our commitment to compassionate, positive memory care stretches back to the late 1950's, when Stewart Bainum, Sr., pioneered senior care with senior living residences. By the 1980's, Manor Care, Inc., expanded its scope to include memory care and other essential services. From there, Bainum's original concept of senior care branched off and evolved into modern assisted living.
Today, three generations of the Bainum family, along with other leading senior living executives, bring their years of experience to the Artis board of directors. As the owner/operator of 25 assisted living residences either in operation, or in development, Artis focuses on memory care for people living with Alzheimer's and other forms of dementia. Through our mission of compassionate, individualized care, our associates, residents, and their families join together to create a haven of dignity, empowerment, wellbeing, and comfort.
Ability to Have a Voice
It is important that everyone knows that their voice matters and that they have a say. At Artis Senior Living, residents and their families are valued members of the community. That is why we host a variety of forums designed to encourage open discussion between residents, family, staff, and managers about community wellness, food choices, and everything in between. At Artis, we want to hear your voice.
Respecting and Maintaining Relationships
There is not one part of a person that defines who they are; and we recognize that all relationships matter. We encourage every member of the Artis team to stay connected and contribute to the greater community with our Community Assistance Network (CAN). CAN is a volunteer opportunity for residents which keeps them connected to those organizations that they were once part of. Discover volunteer opportunities, letter-writing programs, special events, and continuing education and training for our compassionate team of senior care professionals.
Treasuring Each Person's Uniqueness
With Artis, you can be sure that your unique needs are met and your one-of-a-kind spirit is honored and engaged. We don't expect you to fit into our community. In fact, it's quite the opposite. Our community and programs are designed around you. With Partnership Profiles, a detailed history that tells the story of the person's life, and choice in celebrations and holidays, who you are matters at Artis.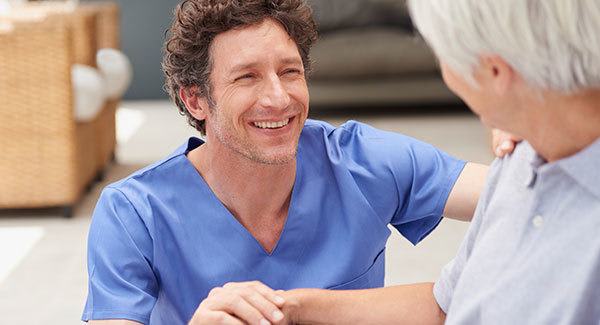 Integrity
Integrity is the backbone of everything we do at Artis. Every person has the power to express their needs and voice their concerns through associate resolution programs and confidential reporting. From honoring our residents and team members to ensuring the highest-quality partnerships, we set our standards high. And we're proud of it.
Success and Recognition
We believe that a job well done deserves special mention. That is why we've created special awards and recognition programs to showcase the high-caliber individuals who make the Artis community. From partnership awards, employee recognitions programs, mentoring, photo books, and our wall of fame, both residents and team members find a number of ways to shine at Artis.
Contact Great Falls Assisted Living today to learn more.